From the Desk of Our President
Ramona Esparza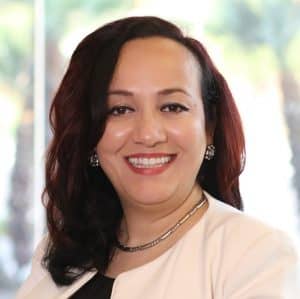 A Lion's Pride
LION Alumni,
Welcome back to another school year filled with anticipation, enthusiasm, and energy to carry you all throughout this exciting year! We know there are challenges ahead, but always remember you are an Alumni of innovative leaders and a community of lifelong learners. 
One of my fondest memories from the Executive Leadership Academy experience was the opportunity of coming together to break bread with my colleagues before the academy started. Dinner time became a time to decompress our day and express our shared experiences as leaders which became sacred time. Oftentimes it was more about what we were doing in our personal lives, and what we looked forward to finding that work life balance to keep us grounded.  It was in those moments that I learned about their sons and daughters, significant others, and those in their inner circle to support them through a leader's day-to-day journey. I know that this past year, as LION leaders you turned every challenge into an opportunity. We want to remind you that you are still a part of us!  You are a part of a growing community of more than 400 alumni leaders that continue to re-connect, collaborate, solve problems, and become catalysts for systemic change amongst your communities. Some of us have moved out of state and are serving as Superintendents, State department public employees, other non-profits or the private sector. This is an opportunity to expand your network beyond what you may have thought possible. Perhaps the impossible will become possible for you this year! Let's remember to break bread, re-connect, and find opportunity in each other and what may come for this school year. 
We are so very honored to have our newest LION team members join us for this year's leadership academies.  Each of these incredible leaders brings a wealth of knowledge and experience to share, mentor, and guide our Executive Leadership Academy and our Teacher Leader Academy attendees.  Please note that Dr. Michele Robinson, Director of Executive Learning, will be our Lead Facilitator for the Executive Leadership Academy and the capstone learning experience.  Brenda Caszatt, LION Educational Consultant, will co-facilitate for both programs.  Learn more about them from their bios below:
Michele Robinson, Ed.D., Director of Executive Learning, The Leadership Institute of Nevada (LION) 
Dr. Robinson has been a school superintendent successfully leading districts in Nevada and on the east coast. She has extensive experience in engaging community partnerships, improving educational outcomes for students, and providing for student and adult social emotional foundations. Michele has engaged community partners to develop employee wellness programs that support the social emotional development of students and the well-being of the adults caring for children and schools. Michele presents a versatile background that encompasses both the traditional public school environment and forward-thinking approaches to learning which include SEAD.
Brenda Caszatt, LION Educational Consultant, The Leadership Institute of Nevada (LION) 
Brenda has been in Las Vegas since 1981. She started her career in education in 1995 spending four years as an elementary teacher, seven years as a Library Media Specialist, K-12, and fifteen years as an administrator. She served as the principal of Findlay Middle School for the last seven years of her career. In 2021, Brenda retired from the Clark County School District after twenty-six years.Brenda is passionate about PBIS (Positive Behavioral Interventions and Supports) and has presented at local, state, and national level conferences. Brenda holds a bachelor's degree in Education, a master's degree in Curriculum and Instruction, and an administrative endorsement from the University of Nevada-Las Vegas.