Glenn Christenson
Chairman of the Board
Glenn Christenson
Glenn Christenson is a longtime Las Vegan with an extensive business career. Glenn is the Managing Director of Velstand Investments, LLC. Previously, he was the Executive Vice-President and Chief Financial Officer for Station Casinos Inc. for 17 years. Prior to joining Station Casinos, he was with the international accounting firm now known as Deloitte & Touche for 17 years where he was Partner-in-Charge of the firm's Nevada Audit practice and the National Hospitality Industry Audit Partner. In his nearly fifty years living in Southern Nevada Glenn has committed significant time to enhancing the education system as well as focusing on economic development and diversification in the community. He has served as Chairman of the Governor's SAGE Commission on K-12 Education, Chairman of the Community Implementation Council for AB469, Chairman of CCSD's Budget Task Force and Superintendent's Executive Advisory Committees among others. Glenn and his wife Ande have a long-term commitment to Nevada State College which is demonstrated through the Glenn and Ande Christenson School of Education Building. In his role as Chairman Emeritus of the Las Vegas Global Economic Alliance, he has also forwarded economic development causes in Southern Nevada. Glenn graduated from Wittenberg University in Springfield, Ohio and earned a master's degree in Finance from the Ohio State University.
.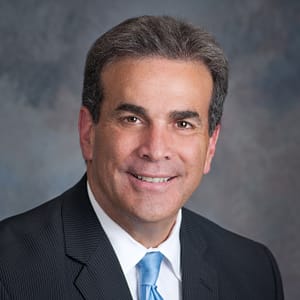 John Guedry
Treasurer
John Guedry
John Guedry has 39 years of experience in financial services and banking industries in Nevada. Now CEO, Mr. Guedry joined Bank of Nevada in 2011, serving as both President and Chief Operating Officer. Prior to joining Bank of Nevada, he was the CEO and served as President of Business Bank of Nevada until City National Bank purchased it in 2007, where he remained as Executive Vice President until 2010. John currently serves as a Board of Director and Executive Committee member for Las Vegas Metro Chamber of Commerce, Las Vegas Bowl, and The Darren Waller Foundation. He is past-Chairman of the Nevada Bankers Association and Las Vegas Metro Chamber. a former Board of Trustee for UNLV Foundation and Las Vegas Global Economic Alliance, and a former Board of Director for Clark County Public Education Foundation, among others.
John is an avid cyclist, completing tours and competitions in multiple states and countries. A native of New Orleans, Mr. Guedry moved to Las Vegas with his family in 1974. He graduated from University of Nevada, Las Vegas, in 1982, with a bachelor's degree in business management. He and his incredible wife of over 38 years, Debra, have two talented daughters, Jennifer and Jaclyn & two active twin grandsons Bradley and Brayden.
Hannah Brown
Secretary
Hannah Brown
In January of 1945, at the age of six (6), my mother relocated from Stamps, Arkansas, to Las Vegas. I attended Westside Grammar School from the second half of my kindergarten year through the seventh (7th) grade. In 1954 I graduated from the eighth (8th) grade at Madison School as class salutatorian, the first (1st) year of its existence.
In 1954, I attended Rancho High School, the first (1st)) year it was in existence, where I served as Student Body Secretary. This was the first (1st) year I attended an intergraded school. Rancho was rezoned my sophomore year which placed me at Las Vegas High School through graduation.
As a fifteen (15) year old I was employed as a sales associate by Larry's Music Bar. As a young adult I became manager of the store and remained in that position until I accepted employment with Western Airlines in 1968.
Starting with Western Airlines as a reservations sales agent I progressed with the company to become their 1st African American and female station (location) manager. After Delta Air Lines purchased Western in 1987, I became their 1st as well. After receiving several managerial promotions including Regional Manager/Director with Delta Air Lines I remained in the corporate office for several years.
In 1994, I returned home and started actively working in my community. In 1999, I was elected President of the Urban Chamber of Commerce, a position I held for 8 years. In May of 2004, the Asian, Latin and Urban Chambers hosted a joint luncheon with 890 persons in attendance. In the two years that followed we had two successful luncheons with more than 1,000 in attendance.
In September of 2007, the UCC Board of Directors named me President Emerita in recognition of ten years of service.
In 2009, the UCC created a 501 © 3 which was respectfully named "The Hannah Brown Community Development Corporation".
In 2010, I was successful in gaining approval for a Four Million Dollar grant from the Centennial Committee to refurbish the Historical Westside Grade School which I attended.
In 2010, Olive Crest named their Ladies of Distinction award the "Thalia Dondero/Hannah Brown Award".
October of 2020, the CCSD School Naming Committee voted to name an elementary school in my honor. The Hannah Marie Brown Elementary School will open in August 2021.
On March 4, 2021, I was selected by the NSHE Board of Regents to receive the Distinguished Nevadan Award This is the highest award presented by the Board of Regents.
Career Highlights:
Profiled in Ebony Magazine "100 Of the Most Promising Black Women in Corporate America"
NAACP Legal Defense Fund "Black Women of Achievement" (1988)
Negotiated a 4 million dollar grant to restore Westside Grammar School to a cultural center
American Red Cross "Lifetime Achievement Award 2018
Clark County School District "Excellence in Education 2018"
Public Education Foundation "Champion of Children" 2018"
City of Las Vegas Citizen of the Month January 2016
Delta Sigma Theta Tribute Awards 2016
The Public Education Foundation Board of Trustees
CCSD Supt. Advisory Committee
Honorary Associates of Arts Degree in Humane Letters-Community College of Southern Nevada
Workforce Connections-Board Chair
Valley System Board of Governors
Nevada State College – President's Medal 2009
Nevada State College Foundation Board
Habitat for Humanity Board of Directors
Appointment-Executive Steering Committee for the Las Vegas Centennial Celebration (Las Vegas' One Hundredth Birthday 2005 Activities)
Olive Crest-Board of Trustees (Emeritus)
JAG Nevada Board of Directors
Proclamation from Governor Kenny Guinn 2003
Martin Luther King Parade – Grand Marshall 2005
Who's Who In Black Las Vegas (Interesting Personality)
U. S. Small Business Administration Minority Small Business Champion of the Year – State of Nevada 2006
Delta Sigma Theta Sorority, Inc. 2016 Tribute Award
Alpha Kappa Alpha Sorority, Inc. – Achievement Award
Delta Sigma Theta Sorority, Inc., – Community Service Award
Courtney Children's Foundations First Annual Woman of the Year Award
College of Southern Nevada's Black History Month Award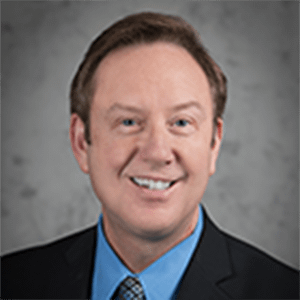 Richard Derrick
Member
City Manager/CEO City of Henderson
Richard Derrick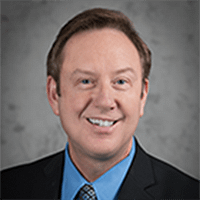 Richard Derrick was sworn in as City Manager/CEO for the City of Henderson in July, 2018 and served as the Interim City Manager since February of 2018. He was also the Assistant City Manager/Chief Financial Officer since June 2013. As chief executive officer Richard oversees a values-based organization that implements City Council prioritized short and long-term strategies to accomplish the City's mission and vision. He advances city-wide initiatives through both strategic visioning and hands-on leadership with a commitment to best practices, performance metrics and the enhancement of the organization's constructive culture.
As Chief Financial Officer Richard was responsible for the overall fiscal health of the city, including managing resources, cost efficiencies, and ensuring service delivery needs across a broad spectrum or municipal functions. Under his leadership, the city of Henderson has maintained one of the highest bond ratings of any city in the state of Nevada.
Richard joined the city in 1999 and has served as Finance Director, Manager of Budget and Strategic Management, Assistant to the City Manager and Assistant Finance Director. With more than 30 years of experience in budget and financial management, he has worked in both the public and private sectors for the Clark County School District, Caesars Palace and Deloitte, Haskins and Sells.
He is a current member of the Community Education Advisory Board (CEAB), Leadership Institute of Nevada, Government Finance Officers Association (GFOA), Nevada Government Finance Officers Association (NGFOA), Nevada Government Managers Association, International City/County Management Association and American Society of Public Administrators.
Richard is a graduate of the 2000 Clark County Leadership Forum. He was a two-term Treasurer for the NGFOA and also served 10 years as a Budget Document Reviewer for GFOA's "Distinguished Budget Presentation Award" program. He held a six-year appointment to the GFOA's Committee on Governmental Budgeting and Fiscal Policy, served as an Audit Committee member for the Clark County Credit Union for five years, and was a Board Trustee for Henderson Libraries for five years.
A Henderson native, Richard holds a master's degree in public administration and a bachelor's degree in business administration, both received from the University of Nevada, Las Vegas.
Delen Goldberg
Member
Assistant City Manager City of North Las Vegas
Delen Goldberg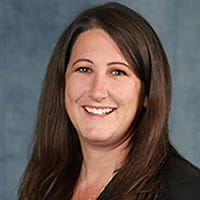 Delen Goldberg has been with the City of North Las Vegas since 2016, serving as Public Information Officer, Chief of Staff, Assistant City Manager and currently Deputy Chief of Staff.
Her innovative thinking, strong management skills and dedication to serving others has made her an integral member of the City's executive team that is transforming North Las Vegas and making the City a national model for efficiency, transparency and good government.
Before joining the public sector, Delen worked for more than a decade as a reporter and editor covering government, politics and business in New York and Nevada. Delen is an alumna of Leadership Las Vegas and a past member of the Southern Nevada Strong Steering Committee, Clark County School District Regional Superintendent Search Committee and Southern Nevada Homeless Working Group.
Delen earned a Bachelor of Arts degree from the University of California, Berkeley, and a Master of Arts degree from the S.I. Newhouse School of Public Communications at Syracuse University.
In her free time, Delen enjoys spending time with her husband, Michael, and their two young boys, woodworking and traveling.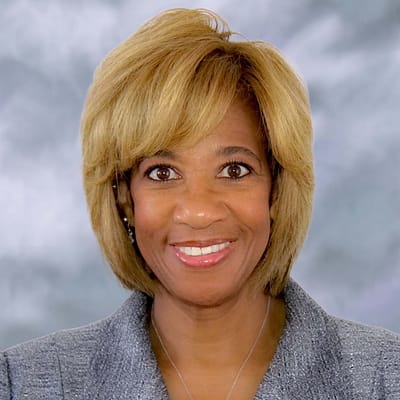 Pamela Goynes-Brown
Member
Mayor, City of North Las Vegas
Mayor Pamela Goynes-Brown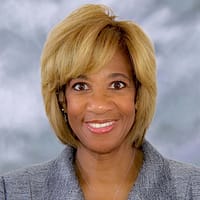 Pamela Goynes-Brown was elected Mayor of the City of North Las Vegas in 2022 and assumed office that same year on December 1, becoming the first black Mayor in Nevada history. A longtime educator turned public servant, Mayor Goynes-Brown previously served as Councilwoman of North Las Vegas' Ward 2 for over a decade and was the first female African American Councilwoman in that role. She also was the first female African American Mayor Pro-Tempore, having served for two terms.
A long-time resident of North Las Vegas, Mayor Goynes-Brown has lived in the city since 1964 when her family moved to the area. She pursued a career in public education, following in both her parents' footsteps, and worked for the Clark County School district for 35 years before retiring as assistant principal.
Mayor Goynes-Brown holds a master's degree from NOVA Southeastern University in elementary education, with an endorsement in educational leadership. She also holds a bachelor's degree in music education from Prairie View A & M University, where she graduated Magna Cum Laude.
Mayor Goynes-Brown received "Woman of the Year" in 2014 from Zeta Phi Beta Sorority Inc. for her dedication and support to the Las Vegas community. She was recognized the same year for "Women in Business and Politics" from the Urban Chamber of Commerce and for "Women's Equality Day" by the Women's Democratic Club. She has received numerous certificates of recognition and congratulations from various local and state governmental entities. She was awarded the Who's Who among Students in American Universities and Colleges in 1984 and was the recipient of the Ella Cullins Weaver Award in 1982. She is a member of Delta Sigma Theta Sorority, Inc., Tau Beta Sigma Band Sorority and Mu Alpha Sigma Music Honor Society.
Mayor Goynes-Brown is a member of National Association of School Administrators, Clark County Educational Professionals Association, Clark County Association of Schools Administrators and Professional Technical Employees.
She is married to Romero and has two children, Bobby R. Owens, III and Michael A. Owens. In her spare time, she enjoys spending time with her family, reading, traveling, fishing, playing bingo and watching/participating in various sports.
Boards and Commissions
Clark County School District Local Oversight Panel
Deferred Compensation Plan Committee
Las Vegas Convention and Visitors Authority
Las Vegas Global Economic Alliance
Southern Nevada Urban Micro Academy (SNUMA)
RTC – Regional Walkability Plan Community Advisory Committee ● West Las Vegas Promise Neighborhood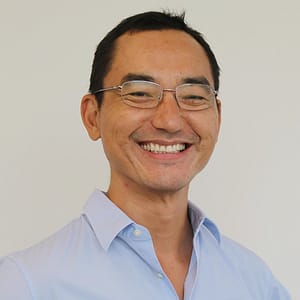 Anthony Kim
Member
Founder & Chief Learning Officer of Education Elements
Anthony Kim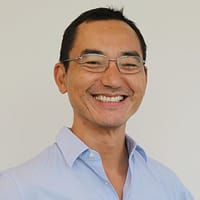 Anthony Kim is a Corwin Press bestselling author, with publications including The New Team Habits, The New School Rules, and The Personalized Learning Playbook. His writing ranges the topics of the future of work, leadership and team motivation, improving the way we work, and innovation in systems-based approaches to organizations and school design. Anthony believes that how we work is the key determinant to the success of any organization.
In addition to his writing, Anthony is the founder and Chief Learning Officer of Education Elements and Scholarus Learning, a trusted partner and consultant to over 1,000 schools nationwide. Anthony has been the founder of several companies across multiple industries.
Anthony is a sought-after keynote and TEDx speaker. He has been part of many boards and advisory boards including SXSWedu, ALAS, Nevada Action for School Options and We Are Teachers. Anthony's innovations and support for education has been recognized by the New Schools Venture Fund, Charter School Growth Fund, and the Association of Latino Administrators and Superintendents.
Vida Lin
Member
Founder and President, Asian Community Development Council
Vida Lin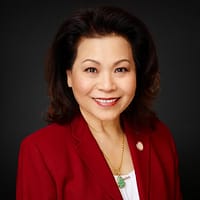 Vida Lin has worked closely with the Las Vegas Asian and Pacific Islander (API) community for the past 28 years. She currently serves as the founder and president of the Asian Community Development Council (ACDC), a 501(c)3 non-profit community organization in Nevada established to educate, connect and empower the fastest growing demographic in the United States.
Through the creation of ACDC, Ms. Lin has created a space for vital resources for the API community. She developed the first Asian food pantry in Nevada in response to the pandemic, providing culturally-appropriate food that meets the dietary needs of the community as part of the first steps to tackle food insecurity. She has created both COVID-19 and flu pop-up vaccination clinics with the goal of serving individuals with limited English proficiency. ACDC also assists with health insurance enrollment, free citizenship assistance, translation, and voter education. ACDC hosts College Readiness Bootcamp, GraduAsian, Asian Night Market, Run for Rice and Walk for Wellness 5k among others. ACDC opened the HAPI (Healthy Asians & Pacific Islanders) Medical Center on August 8, 2022 to serve the underinsured, uninsured and underserved community in Las Vegas. ACDC also opened a Reno location on September 9, 2022 to serve the Northern Nevada community.
A 20+ year insurance broker who built an insurance agency committed to serving diverse minority communities, Ms. Lin is also one of the co-founders of OCA Las Vegas, an AAPI advocacy and civil rights group, and has served as President of the Asian Chamber of Commerce Las Vegas. Ms. Lin has been chosen as a guest speaker for various leadership and advocacy conferences, and has won numerous awards and recognitions. In 2022, she received the prestigious Bank of America "Neighborhood Builders: Racial Equality Award", selected as one of five awardees in the United States making extraordinary contributions to break down racial barriers.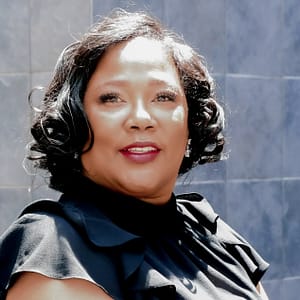 Roberta Martin, Esq.
Member
Community Leader
Roberta Martin, Esq.
Leith Martin
Member
Executive Director, Troesh Center for Entrepreneurship and Innovation, UNLV
Leith Martin
Leith Martin is the Executive Director of the Troesh Center for Entrepreneurship and Innovation in the Lee Business School, where he oversees entrepreneurship programs including the Rebel Venture Fund, the UNLV National Science Foundation I-Corps program and the academic entrepreneurship curriculum. Leith received a BS in Mechanical Engineering from the University of Alabama where he graduated with honors before pursuit of a MBA, also from the University of Alabama. Having offers from several Fortune 100 companies, he decided to pursue his entrepreneurial passion and get involved in Turnipseed International, which at that time only had two employees. He bought stock in the company and took over as President in 1999. Turnipseed International provided fabricated steel and other engineered construction components to national hotel and restaurant chains in the United States and at its peak supplied products on thousands of projects per year. During his tenure at TI, Leith expanded its operations into India and Mexico. TII averaged 100% annual growth rate for 8 years. In 2007 Leith was admitted to the Owners/Presidents Managers program (OPM) at the Harvard Business School. OPM is a program by HBS specifically designed for entrepreneurs. He relocated to Las Vegas, NV in 2010, and co-founded Equiinet , a technology company. Equiinet has customers across the United States, as well as China, and Western Europe.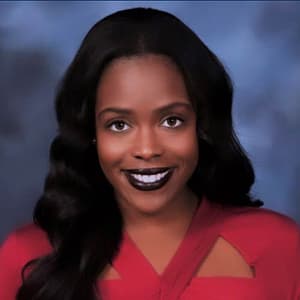 Dr. Tya Mathis-Coleman
Member
Deputy Treasurer, State Treasurer's Office
Dr. Tya Mathis-Coleman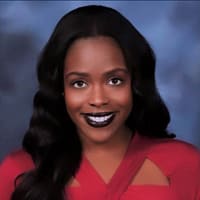 Dr. Tya R. Mathis-Coleman is a passionate community servant who is committed to public education. She is a knowledgeable executive with extensive practical experience. Mathis-Coleman is a native of Las Vegas, Nevada and is a proud product of the Clark County School District and the Nevada System of Higher Education. She received her Bachelor of Liberal Arts in Political Science from the University of Nevada, Reno, a Master of Public Administration degree, and a Doctor of Public Policy degree both from the University of Nevada, Las Vegas.
Mathis-Coleman currently; serves as the Deputy Treasurer overseeing the College Savings Division for the State Treasurer's Office. She is responsible for helping Nevadan's plan, save and pay for post-secondary education, she feels privileged to work for an organization with the same values as her own. Mathis-Coleman believes in the tremendous impact that a person can have on the lives of young people. She strives to make a difference in the lives of others daily.
She has always respected the University of Nevada, Reno as an invaluable asset to our community. Tya's passion for public education and leadership development blossomed during her time as a student leader at the University. In Student Government, she was levied with tough questions and required to respond to higher levels of accountability. Though challenging at times, she became a lifelong learner, community advocate, independent thinker and, inadvertently, she transformed into a servant leader.
Tya volunteers with the Black Community Organization Network (BCON), Les Femmes Douze debutante program, the Junior League of Las Vegas with her sorority, Delta Sigma Theta Sorority, Inc.; and currently serves on the Board of Directors for the Leadership Institute of Nevada (LIoN), CASA, Age-On and the UNLV Alumni Association. Mathis-Colman was named "40 Under 40" by Vegas Inc. in 2017, Citizen of the Year in 2018, Farwest Soror of the Year (2019) and has received several awards for her commitment to public service. Her most rewarding experience comes from serving as a part time instructor at UNLV. Each day she has an opportunity to pour into the next generation of Nevada leaders.
Tya loves spending time with family and friends in her free time. She is the eldest daughter of Raymond and Dr. Beverly Mathis. Tya is married to Dr. Sebern Coleman, Jr. and they have one daughter, the love of her life, Hunter Grace (age 4).
Dr. Lisa Morris Hibbler
Member
Chief Community Services Officer City of Las Vegas
Dr. Lisa Morris Hibbler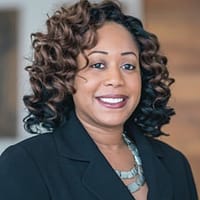 Lisa Morris Hibbler began her career with the city of Las Vegas in 1997. Over that time, she has served the community in many positions, including as the city's Youth Development & Social Innovation Department director. Currently, she serves as Chief Community Services Officer within the Office of the City Manager and is an ICMA Credentialed Manager. Dr. Morris Hibbler oversees the Department of Parks & Recreation and Cultural Affairs, Department of Youth Development & Social Initiatives, and the Mayor's Fund for Las Vegas LIFE. Dr. Morris Hibbler is a proven strategist with extensive experience in community, youth, and workforce development, affordable housing & homeless services, and neighborhood revitalization.
Dr. Morris Hibbler was recognized as a 2021 Women to Watch by the Nevada Business Magazine and a 2021 Women Inspiring Nevada Honoree by Vegas Inc. In 2017, she received the ICMA Community Heroes Award. Dr. Morris Hibbler currently serves on the Allegiant Stadium Community Advisory Board. Appointed by Nevada Legislative Speaker Jason Frierson, she served on the Commission on School Funding. From 2017 to 2020, she was elected to serve as a trustee on the U.S. Conference of Mayors Workforce Development Council.
Dr. Morris Hibbler holds a Bachelor of Arts degree in Environmental Studies and a Master of Public Administration degree from the University of Nevada Las Vegas, and a Doctorate in Public Administration from the University of La Verne, California. In 2012, she completed the Judicial Administration Graduate Certification at Michigan State University, and in 2018 earned an Educational Leadership and Management Graduate Certificate from Georgetown University McCourt School of Public Policy.
Dr. Morris Hibbler is a wife and mother of three children ages 17, 12, and 10.
Rick Neal
Member
President and CEO Goodwill Industries of Southern Nevada
Rick Neal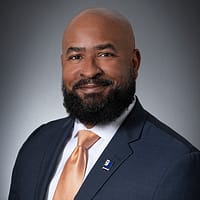 Rick Neal is the chief executive officer of Goodwill Industries of Southern Nevada, Inc. (Goodwill), as of June 2019. Goodwill® is an innovative and sustainable social enterprise offering training services and job placement at Goodwill Thrift Stores and other local employers in Southern Nevada. Goodwill operates two Career Centers and offers a Mobile Career Coach with community-based programs funded through the support of philanthropic giving, government grants, and by selling donated clothing and household items in 17 stores collectively. Mr. Neal also serves on the Executive Council of the Goodwill Council of Executives.
Mr. Neal was employed by the Clark County School District, where he held the roles of the district's first-ever Chief Operating Officer and Chief of Staff and External Relations from 2015 until 2019. In addition to his daily duties in these capacities, Mr. Neal was appointed by the governor to the Nevada Homeland Security Working Group; served on the Las Vegas Metropolitan Police Department Multicultural Advisory Committee; and was appointed to the Nevada Intrastate Mutual Aid Committee, serving as the vice chairman.
Prior to joining the Clark County School District, Mr. Neal served in the United States Air Force for 25 years as a security forces officer, his career culminating at the rank of colonel as commander of the 799th Air Base Group at Creech Air Force Base in Indian Springs, Nevada. Throughout his career, Colonel Neal served in various security forces roles at the squadron, group, wing, and major command level.
Colonel Neal entered the Air Force in 1990 as a distinguished graduate of the University of North Carolina at Charlotte's Reserve Officer Training Corps program. He is a graduate of the Air Force Security Officers Course, Air Base Ground Defense and Emergency Services Team courses as well as the Federal Bureau of Investigation's National Academy (FBINA).
Mr. Neal earned a Master of Arts in Social Psychology from Bellevue University in Nebraska; a Master of Arts in Military Operational Art and Science from Air Command Staff College in Alabama; a Master of Arts in Strategic Studies from the United States Army War College in Pennsylvania; and a Bachelor of Arts Industrial/Organizational Psychology from the University of North Carolina at Charlotte.
Though he travelled extensively both as a military dependent and as a servicemember, Mr. Neal called Charlotte, NC home for most of his life. Mr. Neal now lives in Las Vegas with his wife, Adrienne. They have six children residing and working in Las Vegas, NV and Austin, TX. His hobbies include fitness and martial arts.
Major Awards and Recognition
Legion of Merit
Bronze Star
Meritorious Service medal with five oak leaf clusters
Air Force Commendation Medal
Air Force Achievement Medal
2022 Vegas, Inc. C-Suite Awards Inaugural Honoree (Non-profit)
2022 Leadership Las Vegas Graduate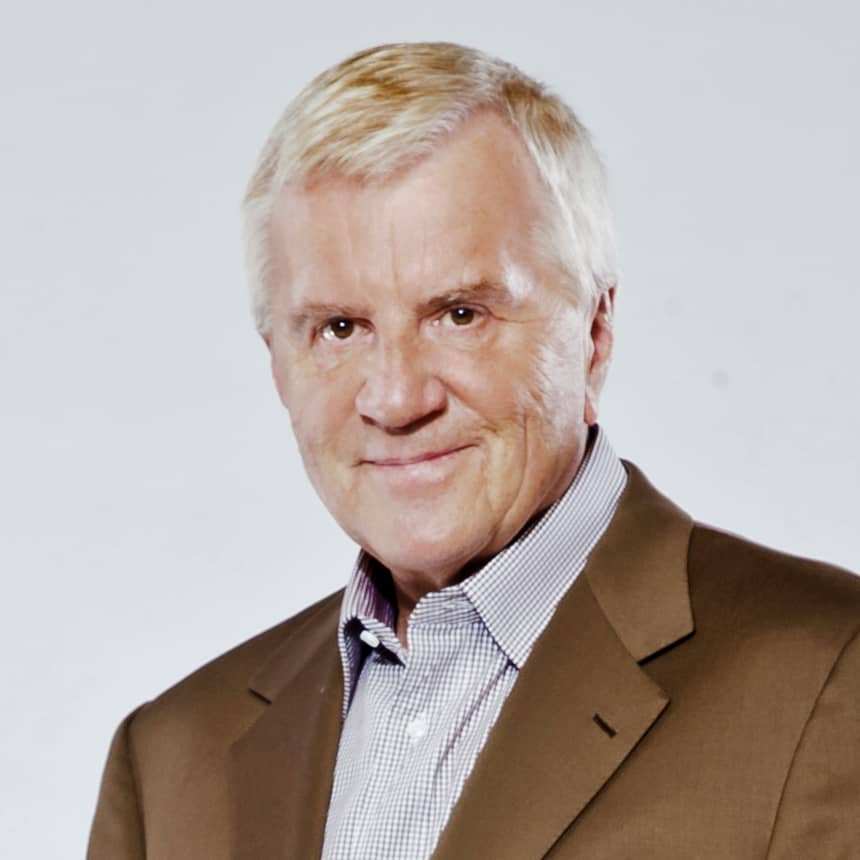 Sig Rogich
Member
President The Rogich Communications Group
Sig Rogich
Sig Rogich is President of The Rogich Communications Group, an international advisory firm, and a lifelong Nevadan. He is a former United States Ambassador to his native country of Iceland and was a Senior Assistant to former President George H.W. Bush in the White House and served as a Director of the Tuesday Team, responsible for the 1984 election of President Ronald Reagan. Prior to that, Rogich founded R&R Advertising and built it into the largest advertising agency in Nevada. Through his creative endeavors with R&R, he was involved in the reinvention of Las Vegas' image for more than twenty years.
Over the years, Rogich has served on numerous Board and Committees and has been actively involved with several charitable organizations. Rogich is currently Chairman of the US-China Transpacific Foundation, a U.S. State Department approved organization that encourages bi-lateral business relations with China, A 25-year founding member and Chairman Emeritus of the Clark County Public Education Foundation, a non-profit that encourages private corporate engagement in public education; an Advisory Board member for the Reynolds School of Journalism at the University of Nevada, Reno and the Las Vegas Valley Water District; and a member of the Board of Directors for Opportunity Village, Keep Memory Alive, the foundation for the Cleveland Clinic Lou Ruvo Brain Institute, Valley Health System and the Clean Energy Project.
In recognition of his service to Nevada, Mr. Rogich has received numerous awards and honors including being named Distinguished Nevadan. Additionally, Mr. Rogich served 12 years as a member and Chairman of the Nevada State Athletic Commission and was inducted into the Nevada Boxing Hall of Fame and the Nevada Sports Hall of Fame. In 2000, the Clark County School District honored his dedication to public education by naming Sig Rogich Middle School after him The school is a significant point of pride for Mr. Rogich, given that in 2015, the school was named a "National Blue Ribbon School" an honor bestowed by the Department of Education on schools that maintain academic excellence and close the achievement gap among students.