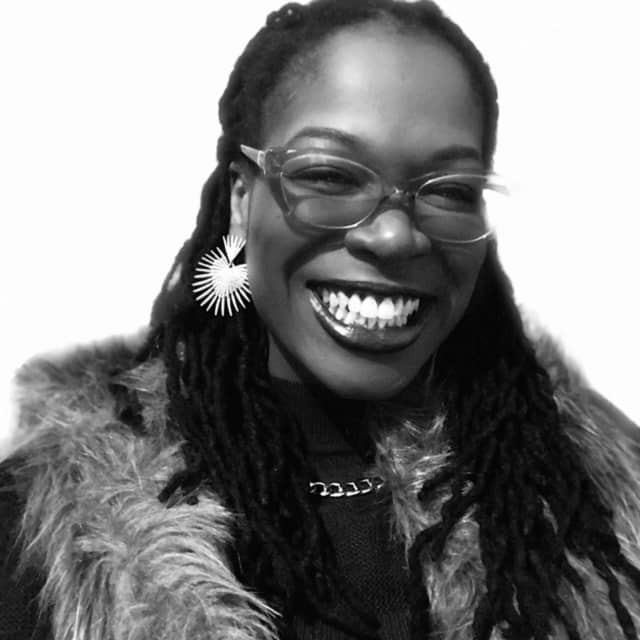 Ursela Garvin
Ms. Ursela Garvin is a seventeen-year veteran educator who teaches Robotics at Jim Bridger STEAM Academy in North Las Vegas, Nevada. She is a graduate of the Teacher Leader Academy in 2020 (Cohort 5B) and is currently participating in the Executive Leadership Academy (Cohort 11).
Ursela began her education journey at North Carolina Agricultural & Technical State University, graduating with a Bachelor of Science in Business Education: Information Technology (2006) and a Master of Art & Teaching in Business Education (2008). She has served as Past-President of the Computer Science Teacher Association (CSTA) – Nevada Silver State. She is also the owner of STEMbotics Learning Center, which is a K-8 agriculture & robotics summer camp. The goal of her STEAM program is to promote healthy living and community gardens through the use of robotics and agriculture. She is a National Board Certified Teacher (NBCT) and has mentored other teachers to pursue certification. Her goal is to lead middle school teacher leaders who are pursuing their NBCT Certification to certification success.
Computer Science is truly a passion for Ursela as she seeks to ensure the field of Computer Science is inclusive and accessible to her students and their communities. Because of her passion, she has been featured on Vegas PBS twice and has sat on panels that were centered on equity and diversity in Computer Science. She was awarded the National Center for Women in Information Technology (NCWIT) Educator Honorable Mention Award for the 2020-2021 school year for her contributions to women in technology at her school. In February 2022, she was appointed to the North Las Vegas Education Advisory Council. The goal of the council is to provide additional support to the 44 schools in North Las Vegas. Currently, Ursela is on a team that is revamping the Computer Science & Applications course for the state of Nevada. Every student in Nevada must take this course to graduate from high school.
In Ursela's home state of North Carolina, she previously served in several educational roles, such as a technology teacher, magnet coordinator, instructional technology coach for the district, and full-release mentor for central offices. During her tenure in Durham Public Schools, she was named a Top Five Teacher for the 2016-2017 school year. Also, in 2016-2017, she participated in the Teachers at Work program sponsored by Fidelity and was selected as a Kenan Fellow. Both fellowships were created to influence and foster industry and business partnerships for her STEAM middle school. Additionally, Ursela served as an executive board member for Crayons 2 Calculators. This non-profit organization provided school supplies and materials to teachers in Durham Public Schools through fundraising and grant writing. Ursela and the Neal STEM Scholars Academy were featured on the local UNC-PBS television show in North Carolina. The story highlighted the program, funding, and student successes.
Ursela also has a passion for creating opportunities for students to engage in clubs while in school. She has sponsored step clubs, robotics clubs, the Black Student Union, and the Neal STEM Scholars Academy throughout her fifteen-year tenure. The academy was created in partnership with Senator Howard N. Lee to provide African-American boys with opportunities to enrich their learning experiences through field trips, guest speakers, and hands-on STEAM activities. Ursela's First Lego League robotics clubs have advanced to state competitions several times, and she was instrumental in hosting several First Lego League competitions at her school in Durham, NC. Recently, her robotics team in North Las Vegas, the Bridger Falcons, advanced to the First Lego League NV State Championship and were State Finalists in the Innovative Solution category!
Ursela's hobbies include volunteering, hiking, gardening, spending time with family and playing old school computer games.
You can follow Ms. Ursela Garvin on Twitter at @UrselaGarvin.