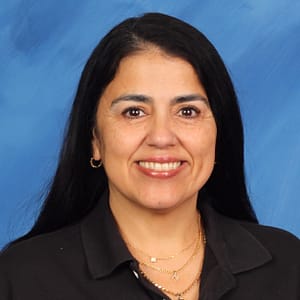 Miriam Benitez
Miriam Benitez is currently the founding Executive Director of Strong Start Academy Elementary School at the Tony Hsieh Education Center, which is the first bilingual charter school in the City of Las Vegas.
Miriam is a former Spanish-English bilingual classroom teacher, ELL Specialist, Dual Language Coordinator, Director of the English Language Learner Division, and adjunct professor, teaching courses in the field of second language learning at the university level. She is a proud product of the Clark County School District, where she served students and families for over 30 years.
Miriam is passionate about providing high-quality education to ensure all children have the opportunity to meet their full potential.